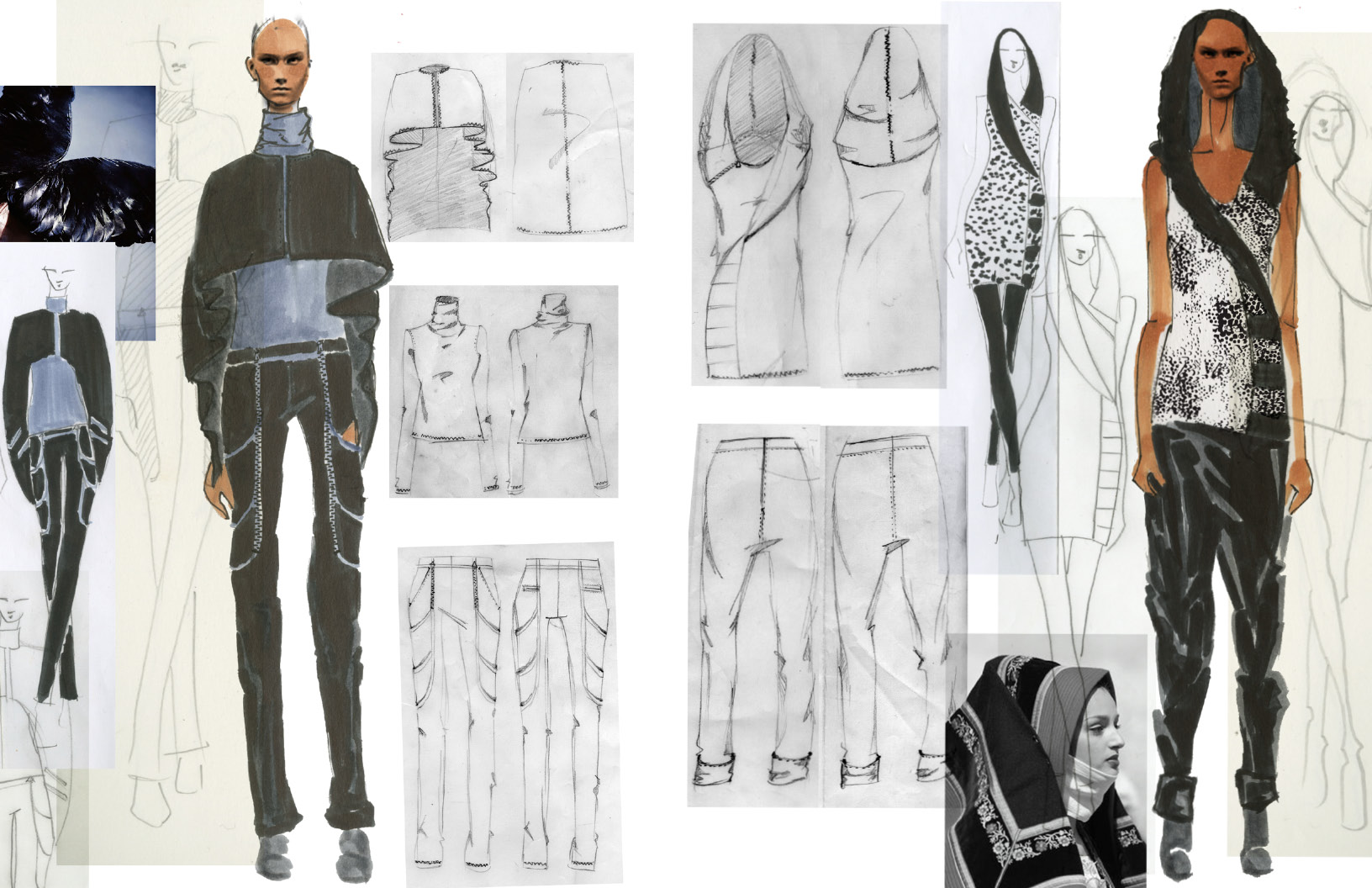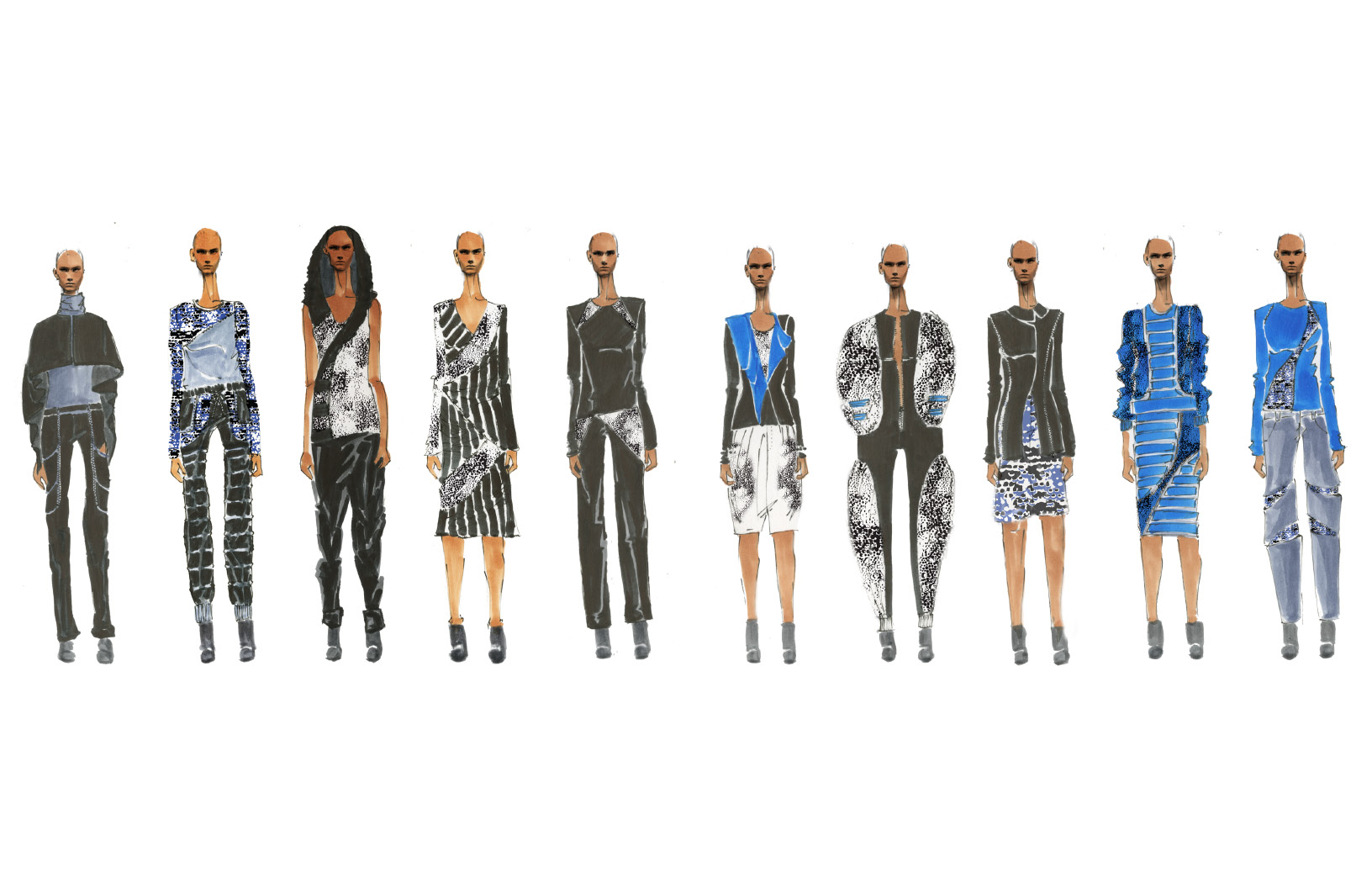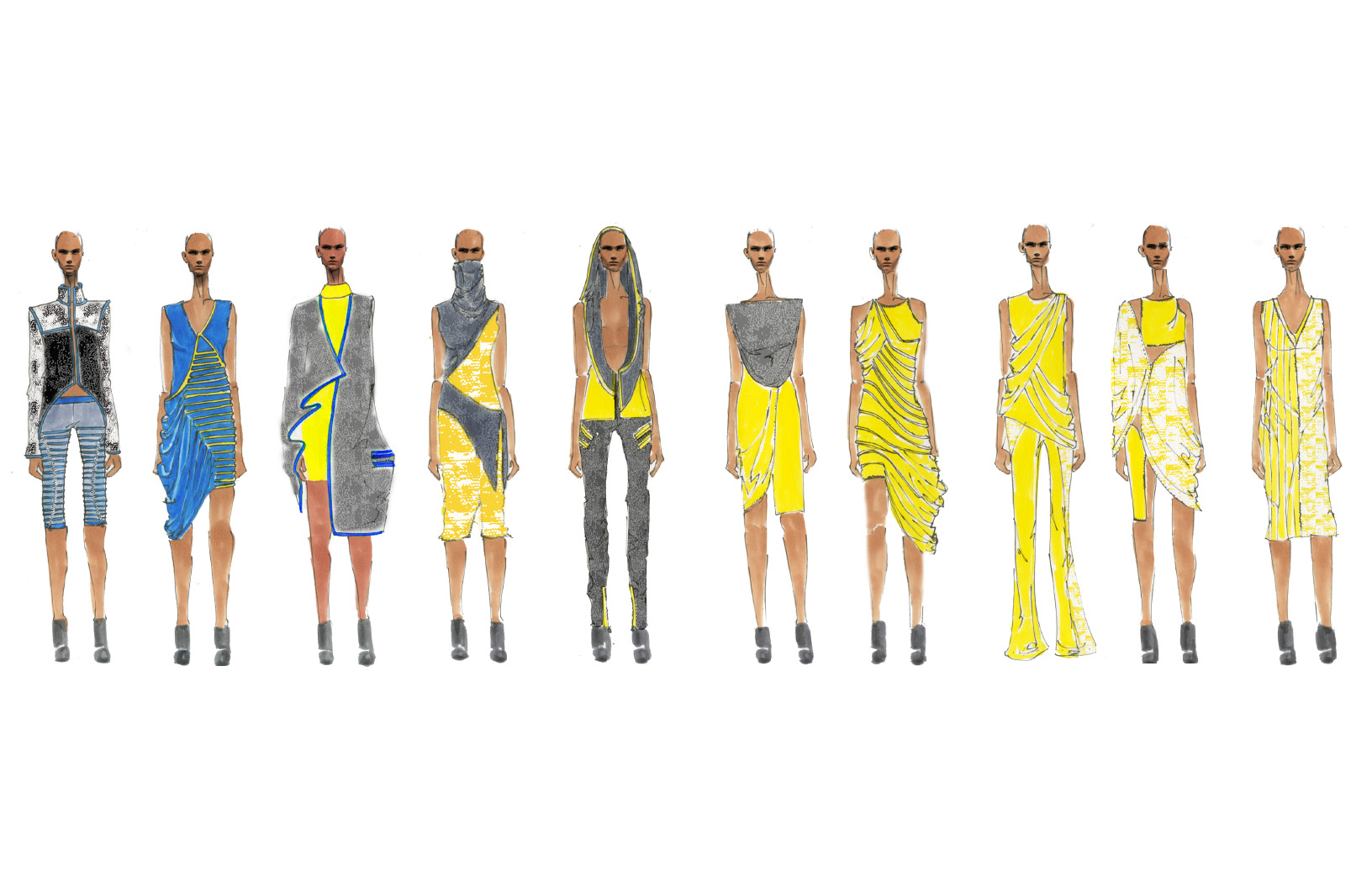 Afro Futurism
How can a person function without a proper identity? Is then not every African American unidentifiable? With nothing to look back on how can you move forward as a person in society? Though the revelation of how our features are acquired is quite dark perhaps it could be turned on it's head by looking forward. But what is Afrofuturism if there is no immediate recorded past?
The initial loss of identity prompted me to explore cubism. The dissection of a face into geometric lines the way cheekbones do in a face. Looking at skin as a reference particularly it's function as elastic, durable, and breathable. Considering the notion of freckles and pores as naturally occurring patterns that are some how organic and geometric simultaneously.
Silhouettes of British car racing uniforms composed of sleek and technical lines. Then the movement of crocodiles as they rip apart animal carcasses. Later Jane Fonda in Barbarella with costumes by Paco Rabanne. Finally examining curvaceous buildings by Frank Gehry . These technical, predatory, productive, space age, minimal, and curvaceous aspects would serve as the inspiration for a fashion interpretation of Afrofuturism.