THE COLLECTION FEW + FAR/ZERO WASTE*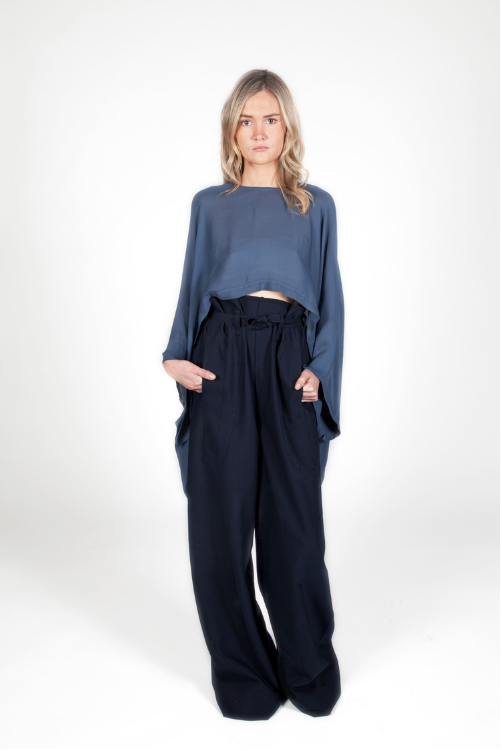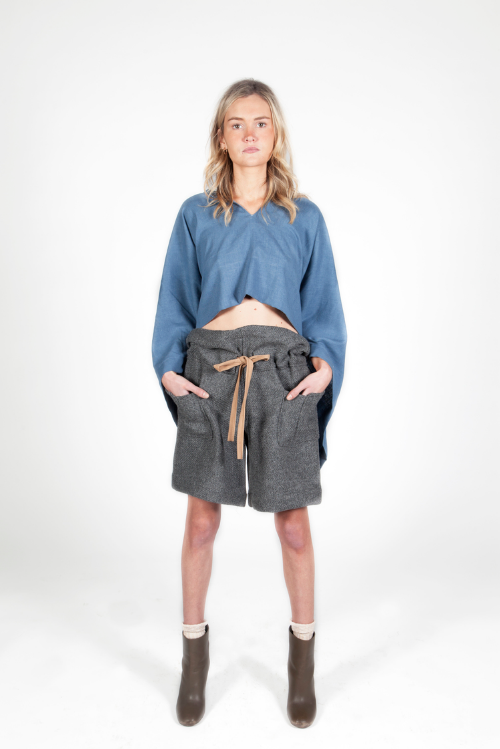 *Ethical, comfortable, versatile.
5 looks - 9 pieces
Inspired by Sustainability and ethics in the design industry.
Key Pieces A cable knit sweater using a combination of kettle dyed merino wool and a silk mohair thread. A key Look is a dress that combines a knit top, pleated rip-stop bottom and pin-tucked rip-stop sleeves.
The Process I had never considered zero-waste design techniques prior to my thesis. This was an entirely new experience for me because I learned a new way to design. All of my designs were developed through extensive draping which ultimately lead to my first round of muslins.
The Customer Someone that is consciously minded and aware of the impact that their purchases have on the environment. My collection is not really limited or restricted by age or size.
What's one moment or time in your thesis journey that you'll always remember? FINISHING.
THE DESIGNER
**Curious, level headed, strong-minded.
What stores would you like to see your work in? I would love to see my clothes in small boutiques in the East Village, DUO or sold online.
Which brands would you like to work for? I want to work for a magazine or website as an editorial assistant.
When you've had a bad day what keeps you going? My friends and family.
What items can be found on you at all times? Water bottle, cell phone and headphones.
What are you addicted to? Peanut Butter.
What did you Google last? Editorial Assistant jobs in NYC (the never ending struggle…).
What is the last thing you took a photo of? My friend sitting on my fire escape.
What's next? Find a job! Ugh.
Credits
Photography: Lindsey Law
Model: Alexandra Spencer
You can follow Nora on Instagram @nora__maloney, Snapchat Noron, and see the rest of her work online at www.noramaloney.com.