THE COLLECTION A POST-MARKED ARCHIVE*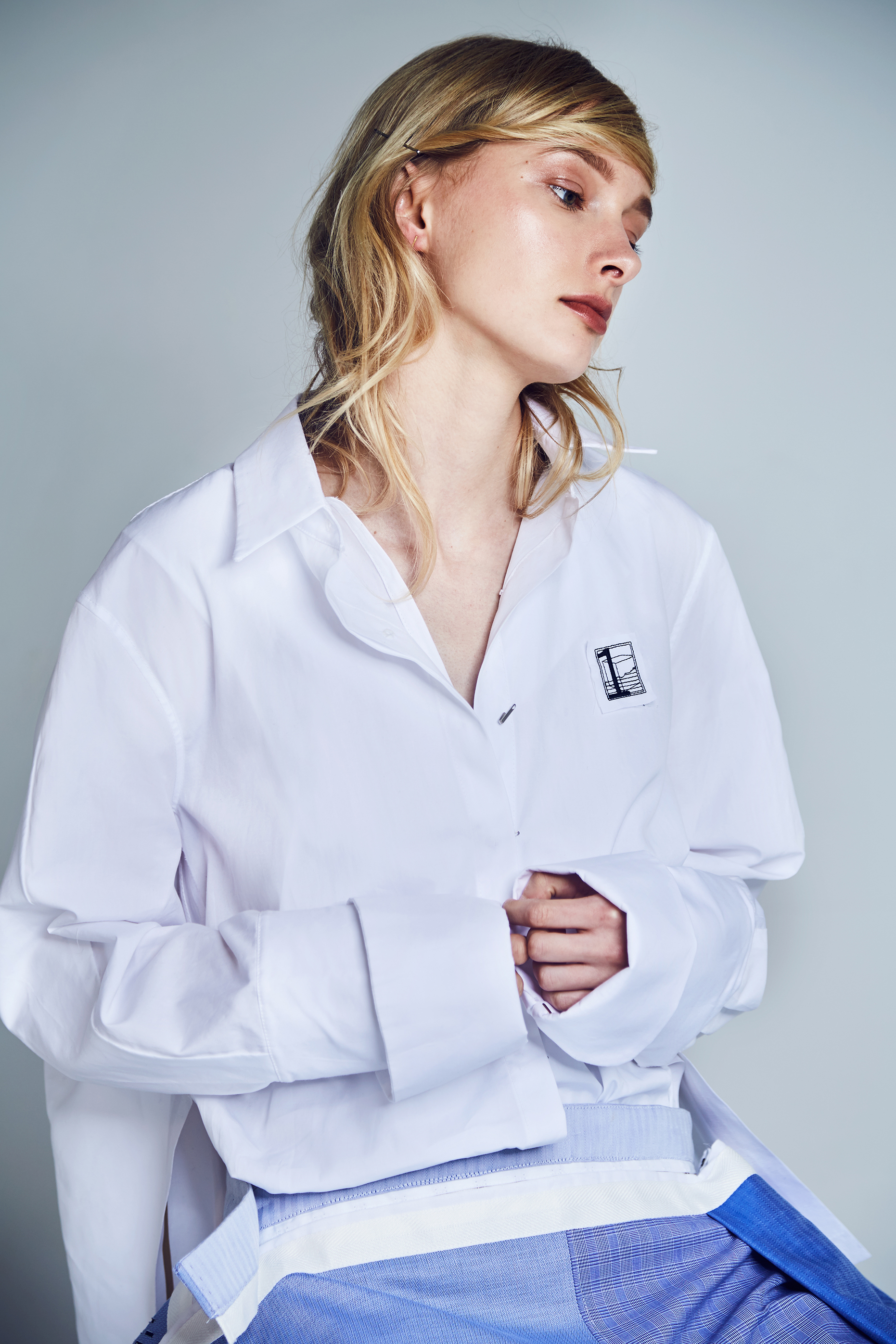 *Archive. Postal. Experiment.
6 looks - 16 pieces
Sponsors
I was lucky to be sponsored by Hugo Boss, which awarded me $10,000 to be able to fund the creation and promotion of my thesis collection.
Inspired by My thesis is a seminal research for identity through the discovery of my mom's stamp collection. Her stamp collection is not only an accumulation of stamps, but also the mapping and preservation of moments in my history and society as well. She was able to collect a multitude of stamps not with the help of my grandmother (who worked for the international monetary fund). So in many ways this collection is not only an extension of my mom, but my grandmother as well.
Key Pieces The key pieces and ideas in my thesis were the packaging series, where I developed a series of garments that could be packaged down, sent through the postal system and then the user would therefore open the garment to reveal either a pair of pants, a skirt, or a collared shirt.
The Process Throughout this year I researched many different ideas and concepts such as what an archive means in terms of collected objects, the idea of the travel of the stamp and the network of people that a package can encounter, and even finding similarities to my own life and my own collection of envelops with different security patterns. My design process was very much research based and intuitive; every new idea and concept discovered would affect the next step.
The Customer My ideal customers would be my friends and their friends and the network where people are tied together unknowingly.
What's one moment or time in your thesis journey that you'll always remember? I think I will always remember the late nights at open studio, especially spring break where I literally set up shop and slept in a classroom.
THE DESIGNER
**A Problem Solver.
What stores would you like to see your work in?
I would like to see my work in stores like Colette, DSM, and OC where their spaces are more curated.
Which brands would you like to work for? I'm a very open person, but I think it would be super fun to work for brands like Celine and Maison Margiela.
When you've had a bad day what keeps you going? I like to keep my eyes forward even though I know disaster may be in the next steps. Often times, if I've had a bad day, I usually go on long walks wandering around the city. It's in those moments that I can give myself a breath of fresh air and I feel like I've walked my problems away.
What items can be found on you at all times? I always have my phone, wallet, and my favorite pen.
What are you addicted to? Currently addicted to Sing Street's soundtrack :)
What did you Google last? Hahaha, the last thing I googled was "Lobster Roll nyc". I was really craving a lobster roll today.
What is the last thing you took a photo of?
The last thing I took a photo of was at the Tom Sachs exhibit at Jeffrey Dietch. It was of a canon photocopier made of wood.
What's next? I'm keeping my options wide open. But I'm taking time off for the month of June & July and mapping out the next steps whether I will go abroad or sit put in New York.
Credits
Photography: Shirley Yu
Model: Darby Jones
Hair & Makeup: Debie Kim
You can follow Margo on Instagram @postmarkedarchive , @jenfrlee and see the rest of her work online at www.jenfrlee.com.