THE COLLECTION IT'S OKAY TO BE CLICHE*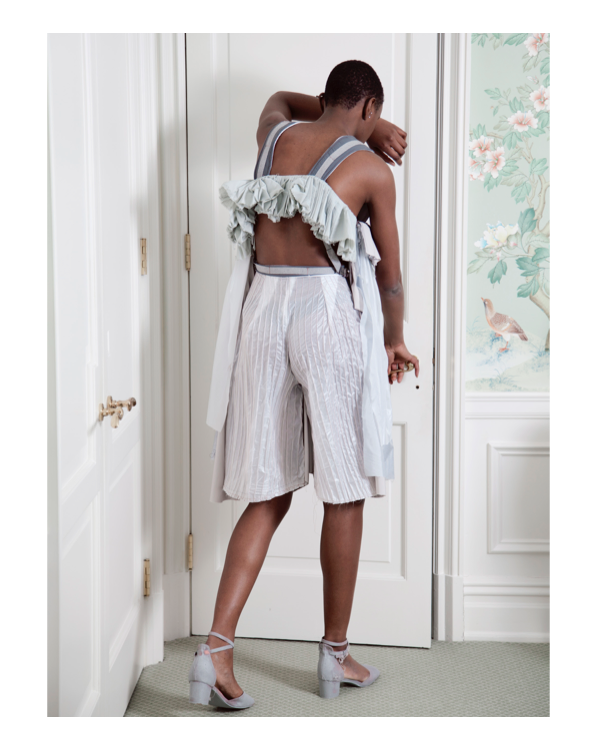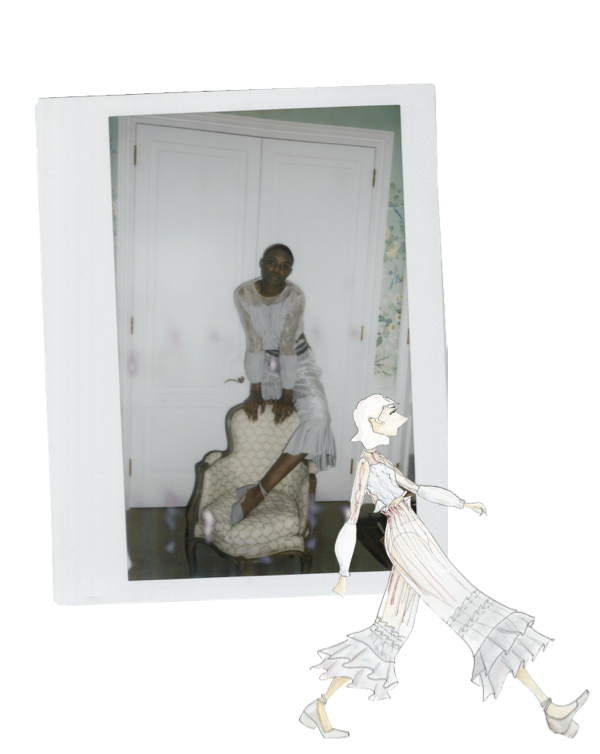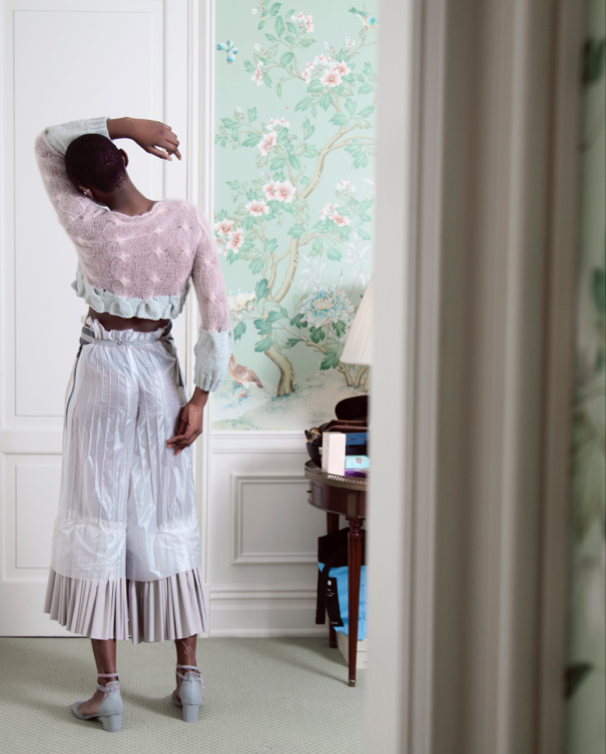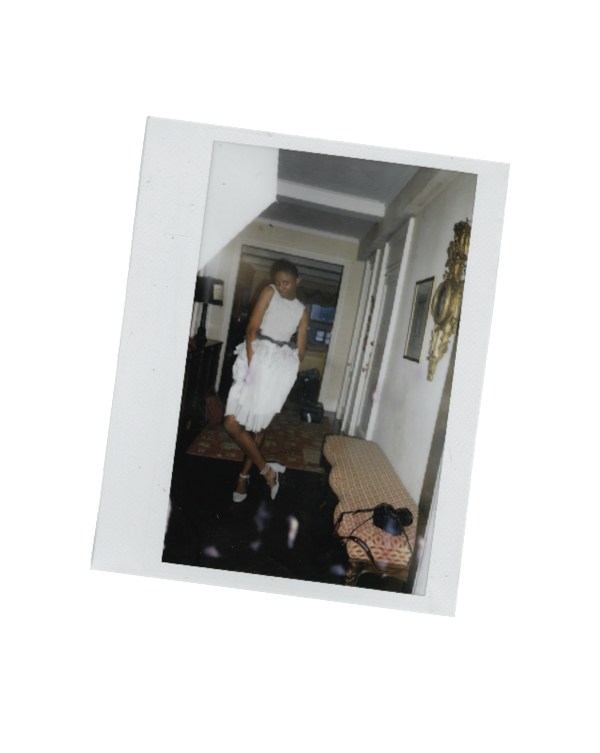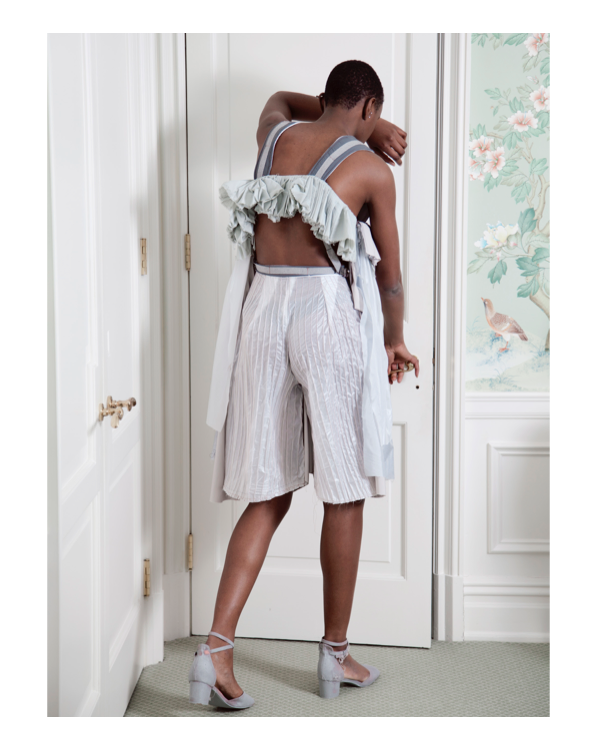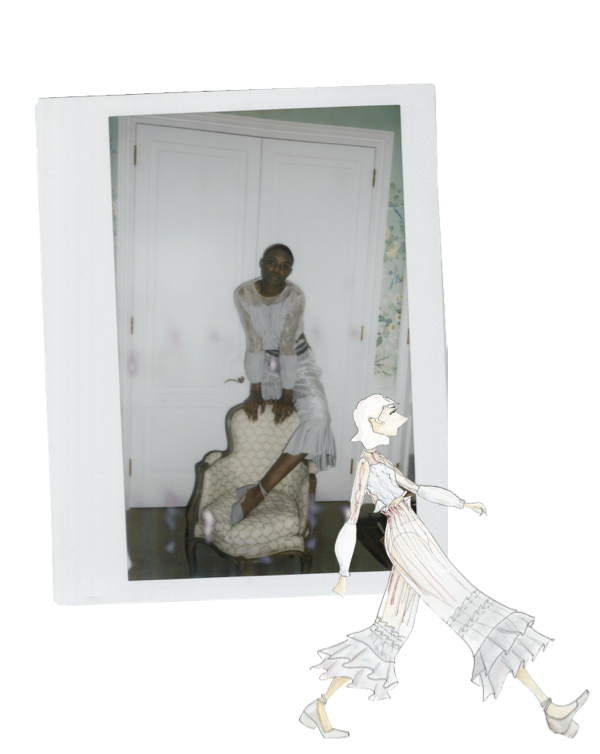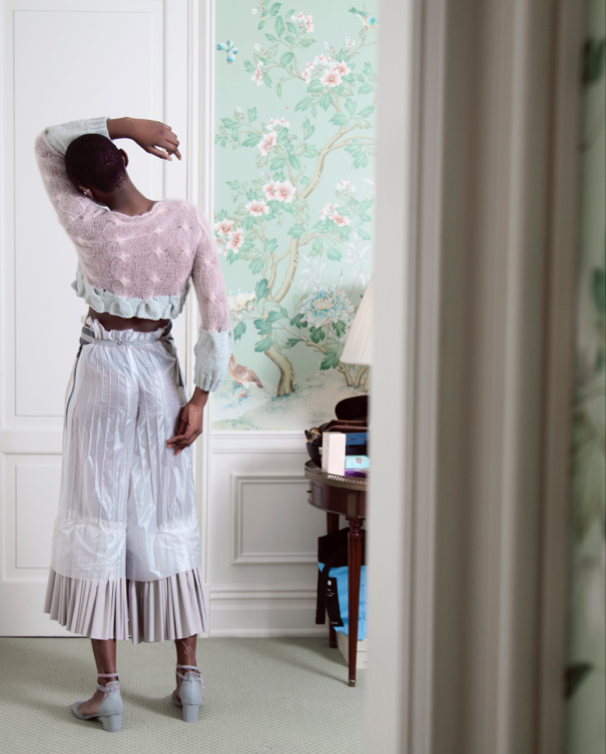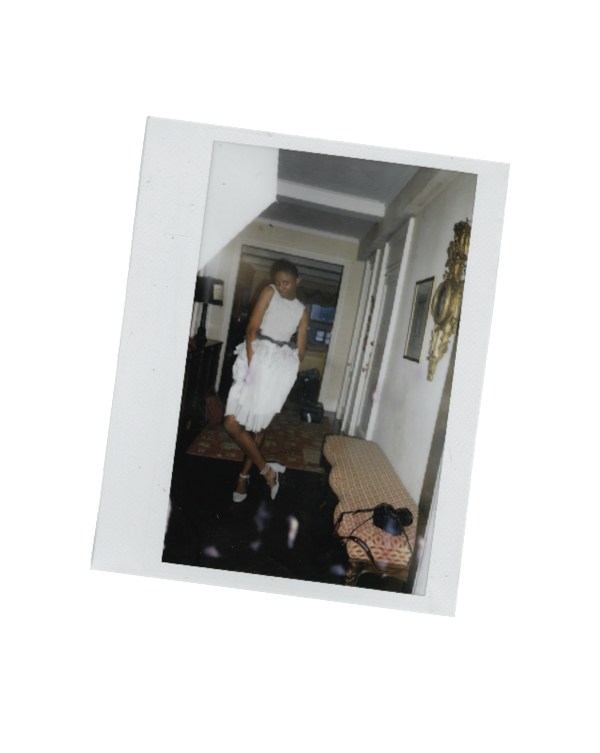 *Surprisingly not morbid.
5 looks - 7 pieces
Inspired by My Grandfather was a mortician which allowed me to grow up in an environment where death was completely accepted, it wasn't until I was much older that I realized society's fear of death is crippling.
Key Pieces A cable knit sweater using a combination of kettle dyed merino wool and a silk mohair thread. A key Look is a dress that combines a knit top, pleated rip-stop bottom and pin-tucked rip-stop sleeves.
The Process I started by researching cliche surrounding death mostly developed through the victorian eras ceremonies surrounding death. My next step was a combination of drawing and draping including fabric manipulations.
The Customer I'm not sure there is an ideal customer traditionally these looks are very feminine, but I find everyone has fun wearing them and understands the level of comfort I want everyone to feel with death.
What's one moment or time in your thesis journey that you'll always remember? 3am dance breaks.
THE DESIGNER
**A dark sense of humor.
What stores would you like to see your work in? I would love to see my looks in any store honestly.
Which brands would you like to work for? Rodarte, Vetements, N. 21, any brand trying to fuck with the way we see things.
When you've had a bad day what keeps you going? A good book or Knitting in the park.
What items can be found on you at all times? I always am wearing a watch, my turquoise and cameo rings.
What are you addicted to? Chocolate.
What did you Google last? The Deadpool movie trailer.
What is the last thing you took a photo of? A puppy.
What's next? I wish I knew.
Credits
Photography: Luke Smithers
Model: Ashley Mingot
You can follow Miranda on Instagram @MirandaRBenjamin, Snapchat mirandabenjamin, and see the rest of her work online at www.mirandabenjamin.com.