The Collection III*
*Clean, subtle, thoughtful.
7 looks - 25 pieces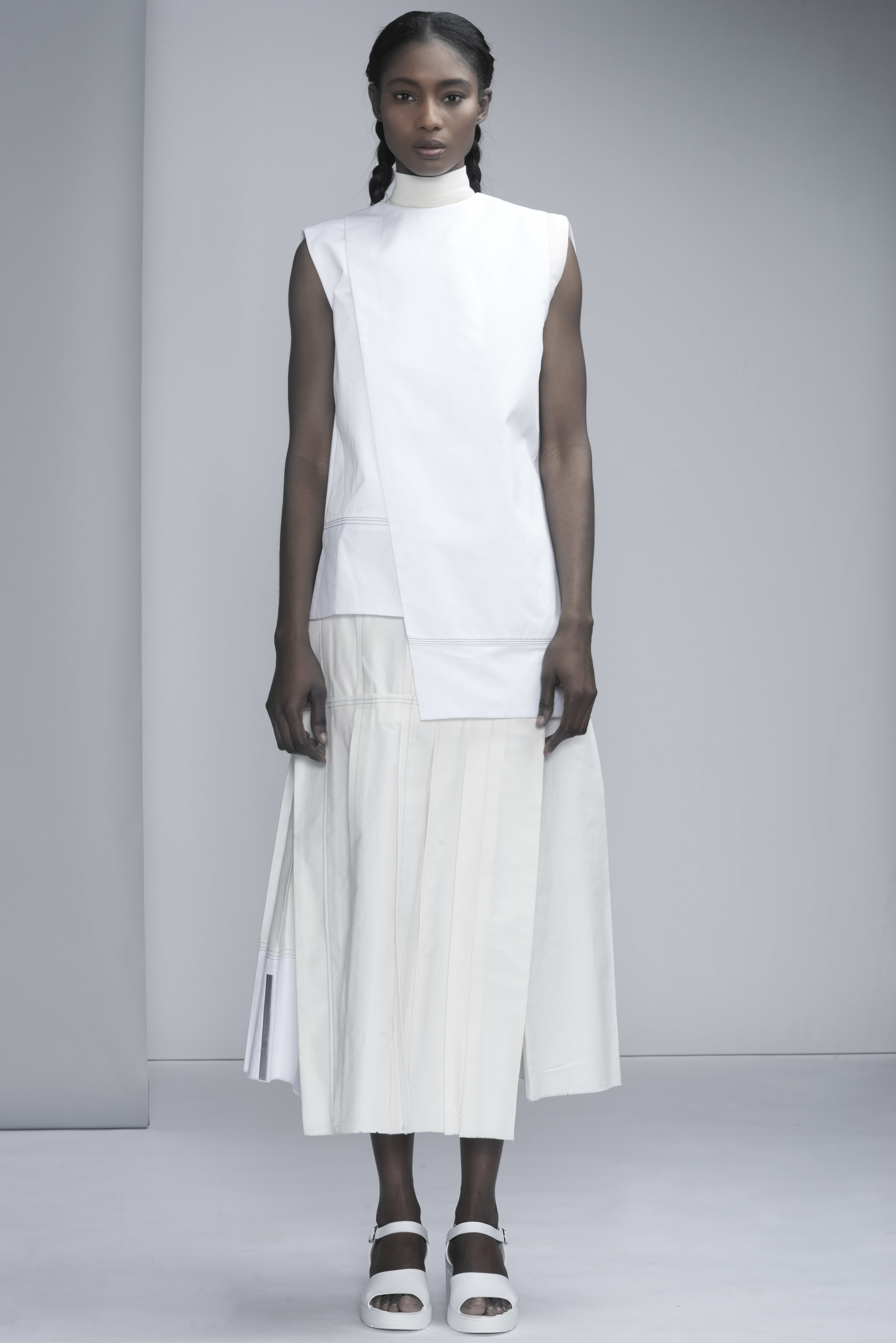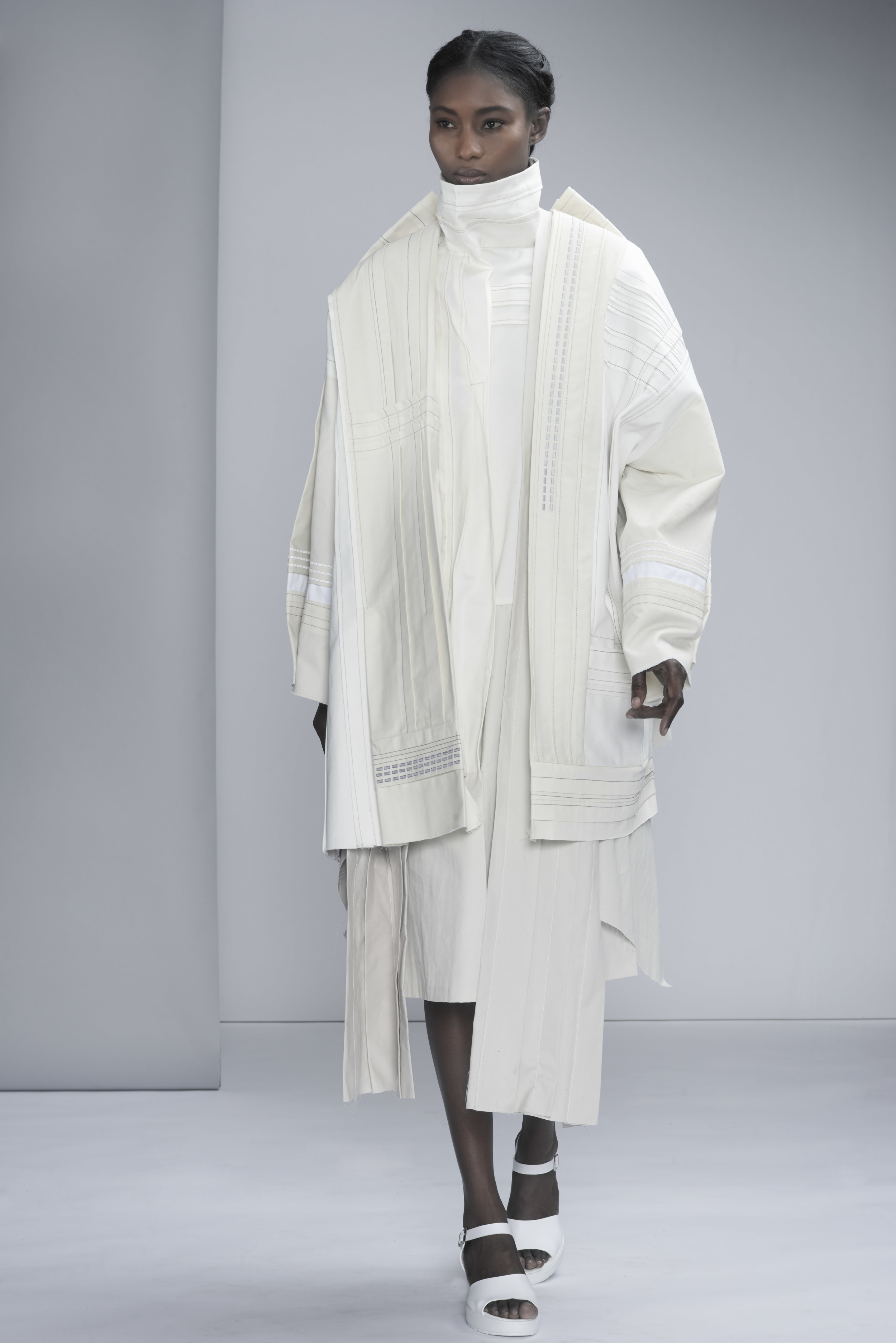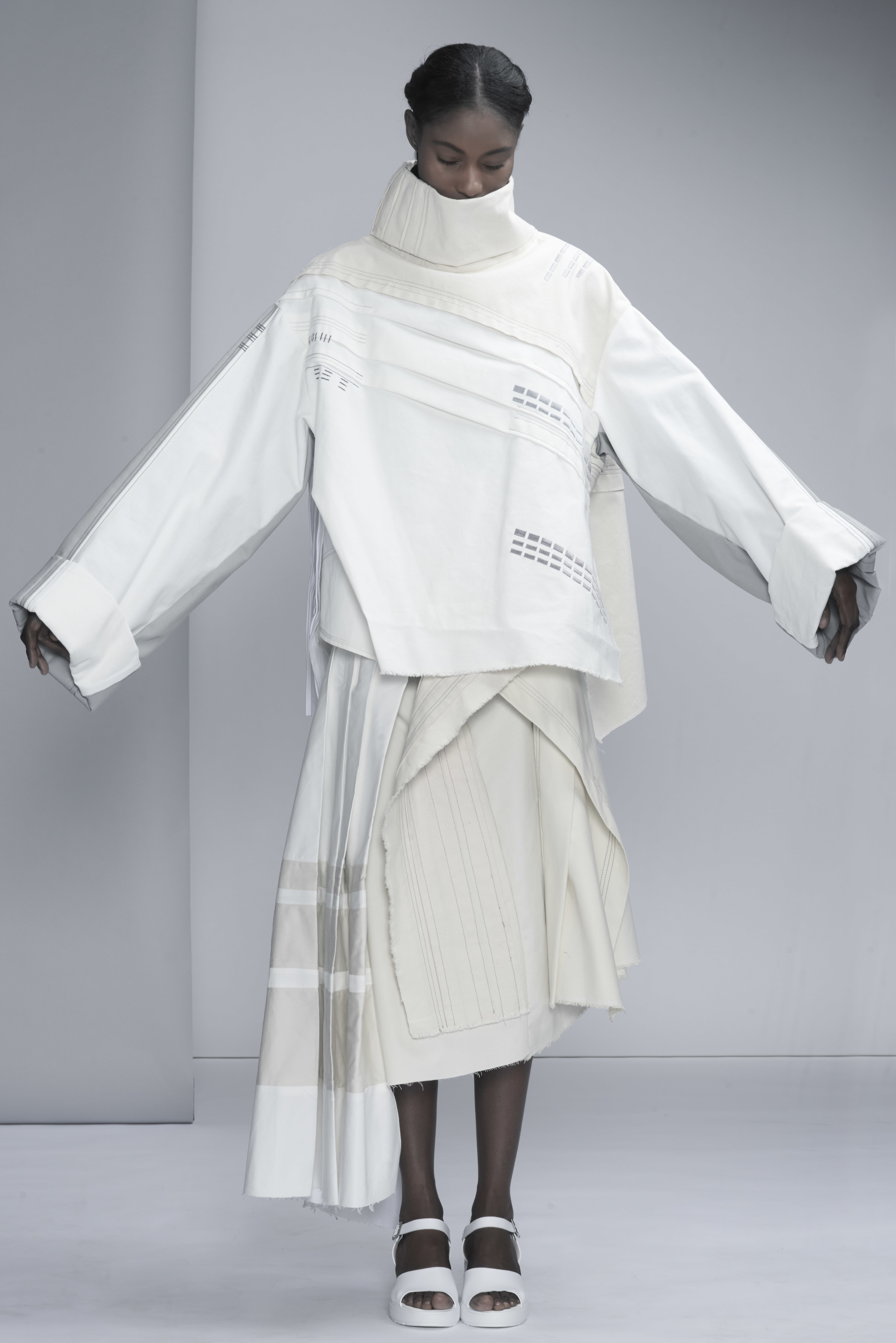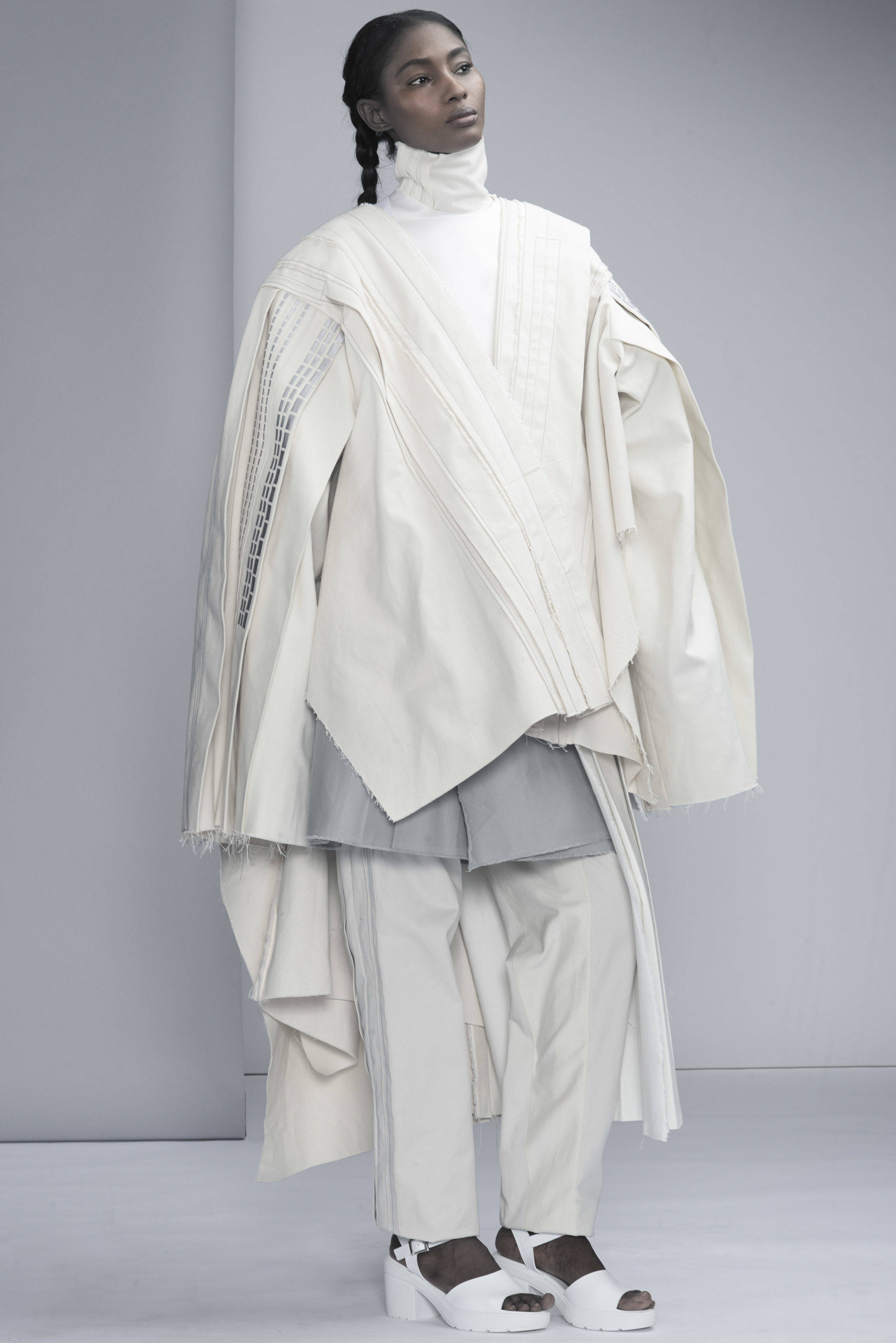 Inspired by My OCD and the desire to express how I find comfort in repetition.
Sponsored by No sponsors! I just have my mother to thank, she was very supportive every step of the way.
Key Pieces The last three looks are definitely the most dramatic and powerful and I think the strongest pieces are in those looks. The jacket in the fifth look, the pullover in the sixth, and the coat in the seventh are my three favorites as I think they really convey the concept and are very exciting and unique pieces.
The Process

I had a range of processes and methods throughout the development of this collection. I started by creating OCD systems and applying them to squares of muslin. I would write rules for each piece; cut into three pieces, pleat seven times, sew back into one piece, top stitch three times, repeat.
I then took these samples, scanned them and digitally collaged them onto a figure to start playing with silhouettes and details...when scanning some of the samples I would blow them up 200%, 300% or scale them down 66%, 33% so there would be a contrast of scale in my sketches.
I also created a couple of really large versions of these samples that I then used to draped directly onto the mannequin. It was a combination of these drapes and the digitally collaged sketches that led to my initial lineup.
From that point on I was creating muslins and moved back and forth between 2D and 3D. I was re-sketching and changing things as I developed the muslins, eventually draping four new looks from scratch that weren't even in my initial lineup.
The Customer
I try to not define my customer, I believe my collection is adaptable to a wide range of woman as well as any season. I design very layered looks and this gives the customer the ability to break down each look and pull the pieces they can integrate into their lives. When all the pieces are together it can look very dramatic and overwhelming but when broken down they become very accessible.
The Designer
**Hardworking, controlling, goofy?
What stores would you like to see your work in? I'm a big fan of Dover Street Market, they have a great selection and the way they create unique spaces for the brands they carry is really exciting and helps the customer engage with that brand.
Which brands would you like to work for? I'm a big fan of Christopher Kane! Working with him would be amazing and I also think I'd enjoy living in London. I also love Nicolas Ghesquière, more so when he was the Creative Director at Balenciaga, but even still I love the work he has been doing at Louis Vuitton.
When you've had a bad day what keeps you going? This probably sounds cheesy, but if I didn't love what I was doing I wouldn't be doing it. There are many times when I was really frustrated throughout this process, but at the end of the day I was creating this collection for myself because I truly loved it and that was enough to keep me going.
What items can be found on you at all times? Just the basics; phone, wallet, keys, headphones. I guess also a bunch of old receipts that I leave in my pockets for weeks before throwing out.
What are you addicted to? Chocolate -__-
What did you Google last? "why is my keyboard typing upside down". It really was! I still don't know why.
What is the last thing you took a photo of? A really bad selfie of me sick in bed.
What's next? Finding a job! Hopefully I can find a company that will challenge me creatively and really allow me to be a part of the design process. Fingers crossed!
Credits
Designer: Matthew Wallace
Photography: Michael Ortiz
Model: Hawa Diawara
Makeup: Suzy Tamimi
Hair: Michael Fernandez
You can follow Matthew on Instagram @w_allac_e