THE COLLECTION CONTRAST OF OPPOSITES*
*Eclectic, Textural, Colourful
7 looks - 12 pieces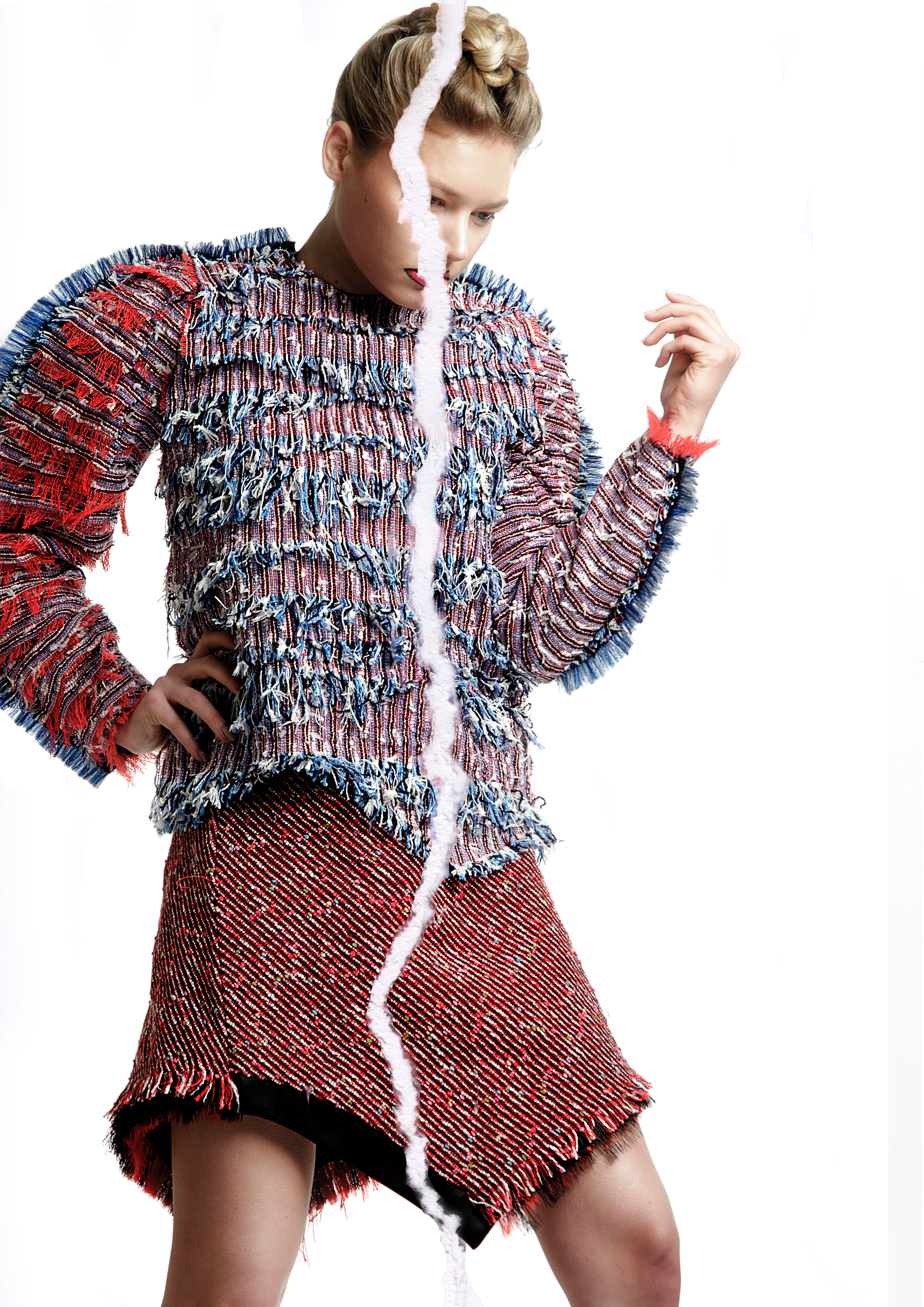 Inspired by My own indecision and my love of conflicting things, my designer identity is - Contrast of Opposites, Fitted versus Oversized, Asymmetry opposed with Symmetry, Patterned and Solid Colour,Black, white and Accents of Colour,Two Halves that make a Whole.
Sponsored by I had a fabric shop in London called Crescent Trading sponsor me for my fabrics.
Key Pieces My last look which is entirely covered in horse hair that I created myself, another one is a dress made out of neoprene that I felted 3 times to completely change it and make it more textural, another important look is a matching top and trousers that I have covered in embroidery and tassels. These are my most textured looks.
The Process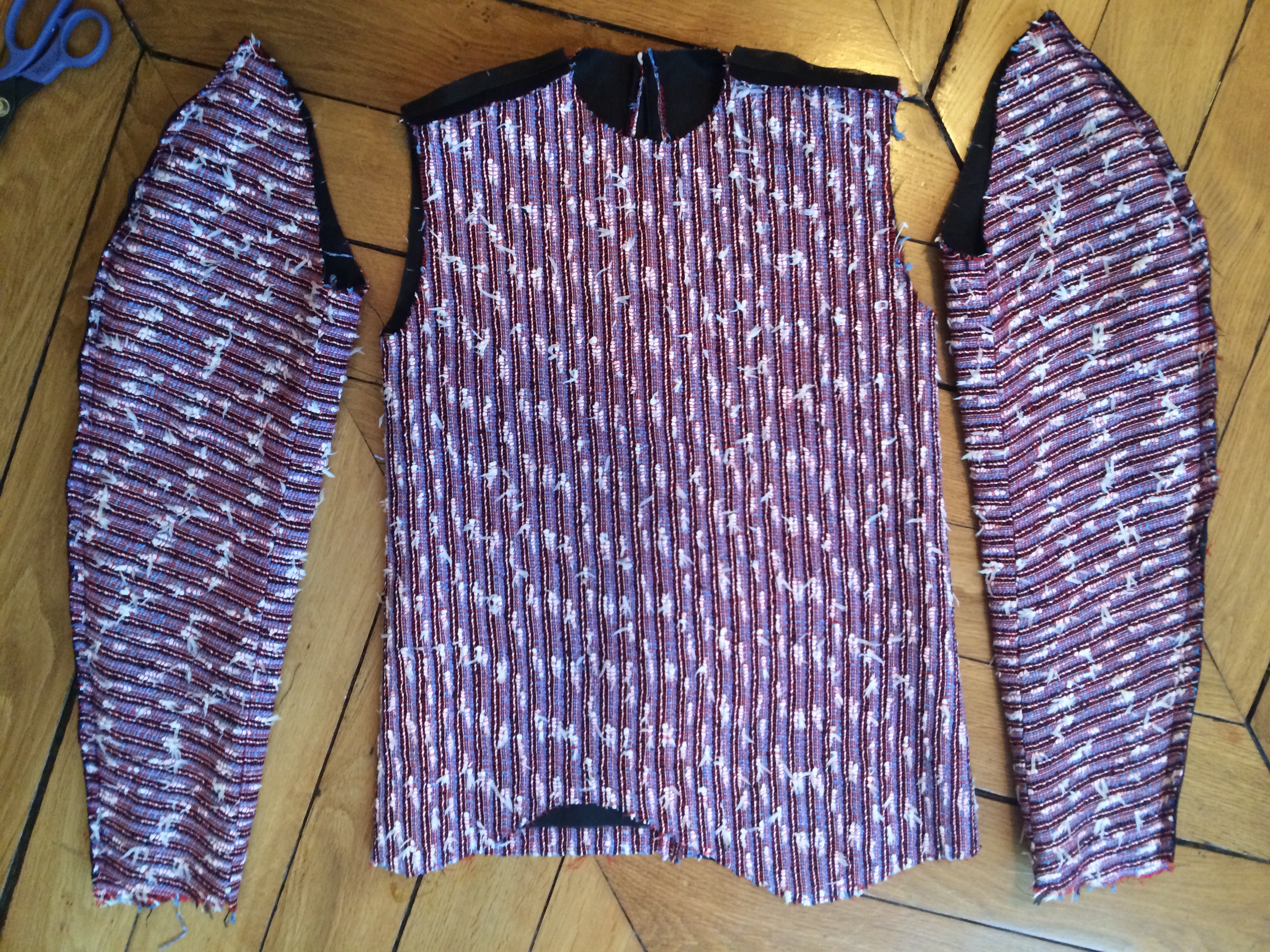 I usually take inspiration from various self-produced textile manipulations and form explorations deriving from my own drawings and draping. I love creating flat 2D drawing and creating them in 3d trying to find the balance between volume and 2D.
The Customer A young, fun, carefree women who loves colour and isn't afraid of standing out.
THE DESIGNER
**Colourful, Very British, Perfectionist
What stores would you like to see your work in? Dover Street Market, Selfridges & Harvey Nichols.
Which brands would you like to work for? I loved to work with a Japanese brand Anrealage or the english brands A Child Of the Jago and of course Vivienne Westwood.
When you've had a bad day what keeps you going? A good gin and tonic, chocolate/ice cream, friends, family and the thought that it will all be worth it in the end.
What items can be found on you at all times? Lipstick & my iPhone.
What are you addicted to? Colour and creating cool textural textiles, that and probably chocolate!
What did you Google last? A blouse I saw in the window of the &otherstories shop on Rue Saint Honore.
What is the last thing you took a photo of? My embroidery detail from my collection for our senior daily posts using our #parsonsparis_seniorcollections. My day to post is on a wednesday.
What's next? I am looking at applying for a masters back in England, mainly at Central St Martins.
Credits
Designer: Kelsey Hutton
You can follow Kelsey on Instagram @KELZHUTTON