THE COLLECTION THIS IS ME*
*Natural, inspiring, critical.
9 looks - 14 pieces
Accessories 7 necklaces made with woven bits and veg-tanned leather and hemp cording. Also, 3 pairs of redwood platforms with veg-tanned leather handmade by me.
Inspired by My dedication to sustainability and craft. I wanted to propose an alternative design process to the wasteful systems that are currently used in the fashion industry. The collection is entirely handmade, naturally dyed, and zero-waste.
Sponsored by CFDA x Tory Burch Mentorship Award
Key Pieces The black pieces in my collection are key. I spent the entire year searching for a method for dyeing black naturally. They are they key pieces that break the stereotypes of natural dyes and that push sustainable fashion forward. Also important in creating a new image for sustainable fashion are my zero-waste jeans. They took 2 months to develop, but it was important to me to create wearable and recognizable silhouettes through zero-waste construction.
The Process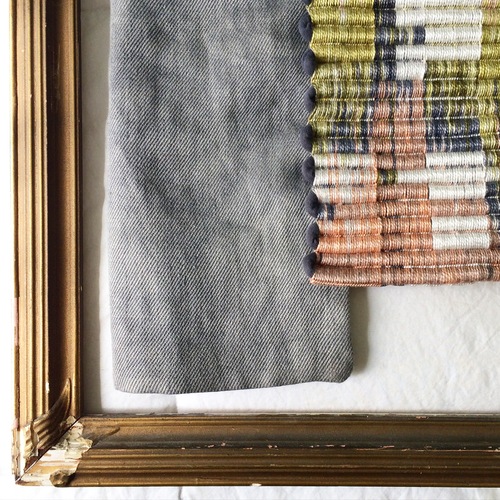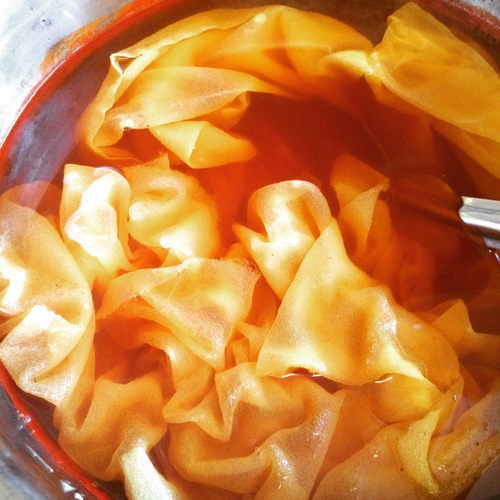 My design process is very hands on, and ideation and creation are very integrated. As a textile designer, the materiality is always where I start. The woven elements and the creation of zero-waste patterns was where the process started. As the patterns developed, so did the garments. The colors were developed and decided upon throughout the process of weaving. The process of creating was driving this collection from start to finish.
The Customer My customer is a woman who is interested in art and culture. She isn't driven by the trends and seasons of the fashion world but instead appreciates clothing as heirloom.
THE DESIGNER
**Creator, scientist, witch.
What stores would you like to see your work in? Of course I would love for sustainable fashion to make its way into Barney's, however at this point in time, I see my collection being in a more alternative space like ABC home where it is frame through a different lens, and then seen by customers with more of a collectors mindset.
Which brands would you like to work for? I would love to work for a company that is already practicing in a sustainable way like Study NY where traditional fashion calendars and methods are not of concern. I would also love to work for a larger company like Patagonia or Eileen Fisher where sustainable business practices have been implemented on a larger/more commercial scale.
When you've had a bad day what keeps you going? Putting my headphones in, taking a minute to just breathe, and then directing my focus on making something work [or napping always helps].
What items can be found on you at all times? Phone, small gold ring, usually some dirt or spilled food.
What are you addicted to? Sunshine, napping & creating.
What did you Google last? Ulla Johnson
What is the last thing you took a photo of? Class karaoke sesh, celebrating the completion of thesis
What's next? Not sure what is next. I want to continue exploring weaving and craft, developing natural dyes and creating zero-waste patterns. I also want to travel to learn from artisans and witness the realities of the backroom of the fashion industry. I'm not sure what exactly I'll be doing a month from now, but I just want to keep learning and keep creating.
Credits
Designer: Teslin Doud
Photography: Erika Astrid
Model: Melany Bennett
Hair & Makeup: Elayna Bachman
You can see more of Teslin's work online at www.teslindoud.com